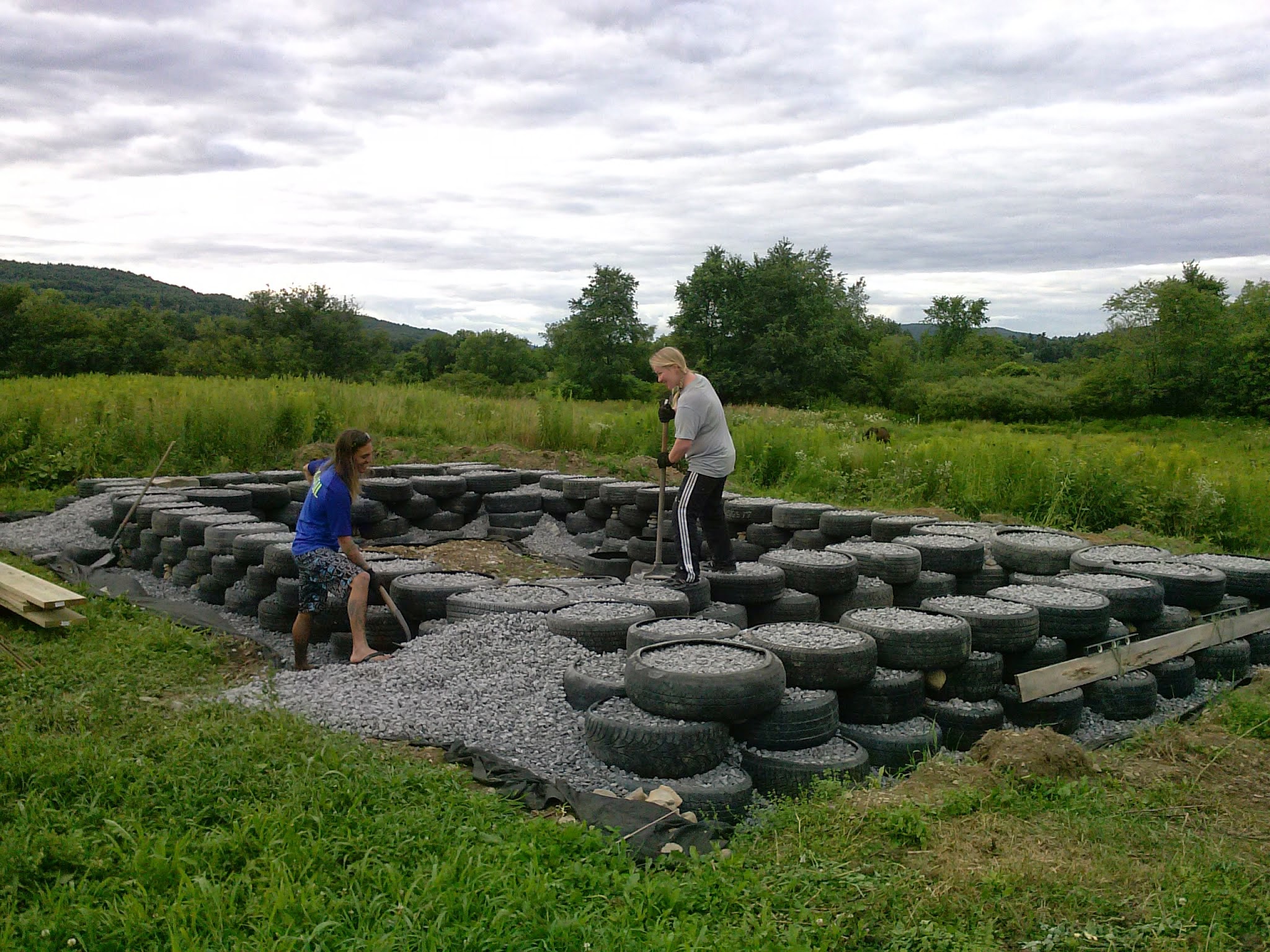 Unadilla Community Farm collaborates with local farms, natural food stores, saw mills, refuse services, mechanics, and other businesses in the area for our composting and upcycling program, a win-win relationship where we receive local waste, divert it from going to the landfill, and transform it into usable farming or building materials. For example, we pick up food scraps, manure, and yard waste and return it to the earth through our on-farm composting operation. Through partnerships with local natural food stores, we divert approximately 1 ton of food waste from the landfill every year. Additionally, we upcycle about 1.5 tons of local businesses' used cardboard per year for sheet mulching or no-till "lasagna gardening" as a method of bed preparation. We receive 4.5 tons of scrap wood from local saw mills per year — which would otherwise be burned as waste — for building on-farm infrastructure and heating our buildings. Through the support of New York State's Climate Resilient Farming program, in 2022 we will be expanding our capacity for receiving scrap wood for the generation of our own wood chip mulch on site. Through partnerships with local mechanics, we have salvaged over 1,000 used tires — which would otherwise be burned for electricity — and transformed them into Earthship foundations for all of our agricultural buildings.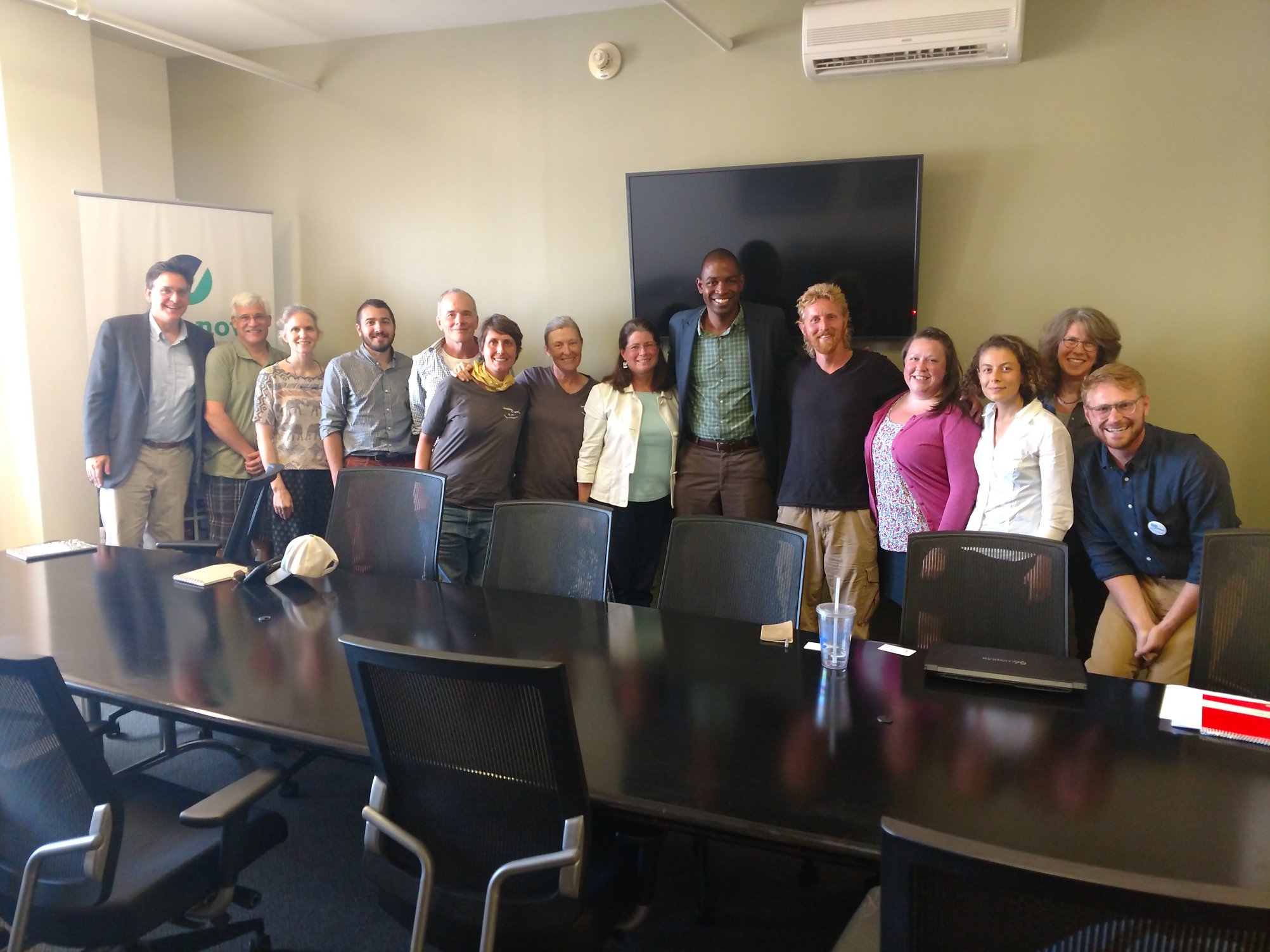 Unadilla Community Farm is represented by our board and staff on a number of agricultural advisory committees in the region:
Agriculture Advisory Committee - NY's 19th Congressional District: Congressman Antonio Delgado's in-district agriculture advisory committee for New York's 19th Congressional District. Comprising 40 farmers and agriculture leaders from every county in the district, the committee was formed to assist the congressman in developing strategies to improve congressional support for small farms upstate.
Otsego County Ag and Farmland Protection Plan Implementation Committee (AFPPIC): Comprising members from the Center for Agricultural Development & Entrepreneurship, Cornell Cooperative Extension, the Otsego County Soil & Water Conservation District, Otsego County Farm Bureau, and more, this committee is tasked with ensuring the long-term viability of agriculture in Otsego County.
American Farmland Trust's Farmland for a New Generation New York Advisory Council: Farmland for a New Generation New York (FNG-NY) is designed to support farmers seeking land and landowners who want to keep their land in farming. The FNG-NY Advisory Council is composed of current farmers, retired farmers, and others who have direct experience with or knowledge of land access and transfer processes in New York State. The council participates in the review of grant proposals and provides other feedback and input on the program related to the website, and upcoming trainings for farmers, landowners, and service providers.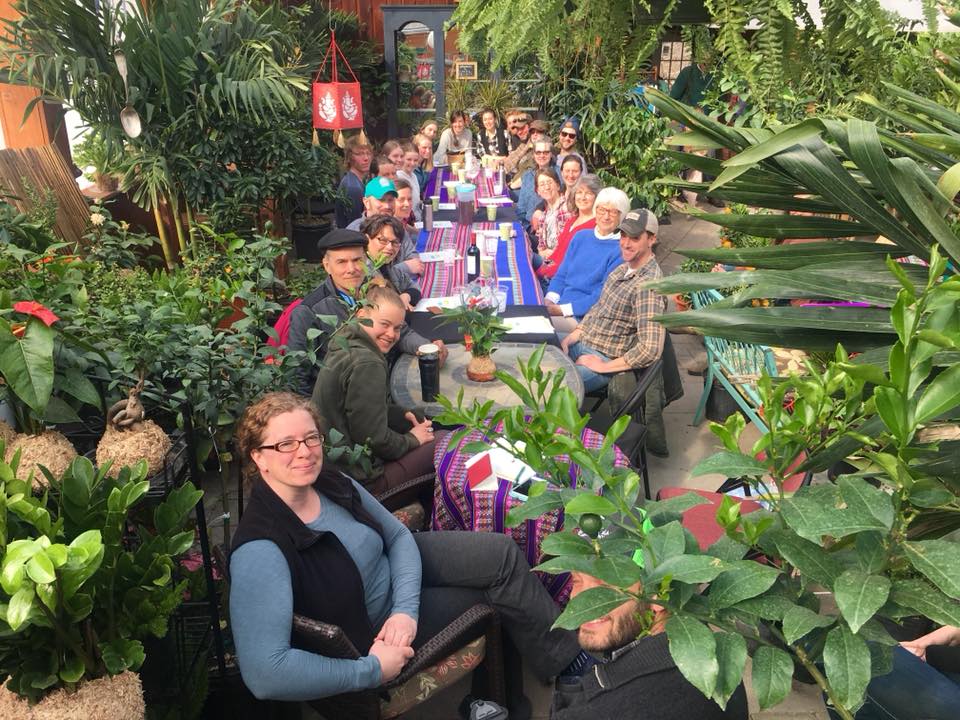 Unadilla Community Farm is a co-founder & co-organizer of the Leatherstocking Young Farmers Coalition, a local chapter of the National Young Farmers Coalition. We define the Leatherstocking Region as a 50-mile radius of Cooperstown, NY. As a farmer-driven collective, the chapter creates a platform for networking, skills and resource sharing, and advocacy to create a more viable climate for small-scale sustainable agriculture. We are an inclusive group with members of all ages and backgrounds. We meet four times a year for potlucks, farm tours, listening sessions with policymakers to share our challenges and resource needs, and workshops on member-chosen topics, such as renewable energy, food hubs, marketing, food safety training, and more.